Intel Alumni Network Presents an exclusive event for Intel Alumni and friends
Background:
Attendees had a unique opportunity to gain some insights on Mike's ten lessons from Becoming Facebook, a closer look at Networks, Echo Chambers, Fake News and the Pangea of the Mind, Mike's thought's on writing books,  and similarities and differences between Intel and Facebook culture
Attendees were also able to purchase Becoming Facebook (hardcover), as Mike arranged for this special discount for Intel Alumni attending the event.
About Mike Hoefflinger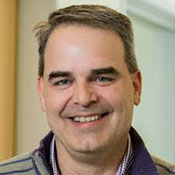 After leaving a career at Intel which included being Andy Grove's TA, Mike Hoefflinger became a Facebook insider. A computer engineer turned marketing innovator who worked with COO Sheryl Sandberg, Hoefflinger had a front-row seat to the company's growing pains, stumbles, and reinventions.
After leaving Facebook in 2015, Mike wasn't just satisfied with becoming an entrepreneur-in-residence at XSeed Capital. He had a story to tell. Becoming Facebook tells the coming-of-age story of the now venerable giant. Filled with insights and anecdotes from crises averted and challenges solved, the book tracks the company's development, uncovering lessons learned on its way to greatness.
Mike has been featured on Bloomberg TV, Bloomberg Businessweek, SiriusXM, Forbes, the Huffington Post, Business Insider, Investors Business Daily, Recode, TechCrunch, VentureBeat, CEOWorld, Cheddar TV, KGO Radio and many others
Presented by Intel Alumni Network – Silicon Valley Chapter
Jacob Tanz, Chapter Leader
Ursula Herrick, Annie Lung, Bruce Schechter, Mike Trainor andMonie TenBroeck
---
Many thanks to our location sponsor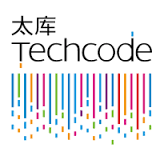 Upcoming Events
Send us your ideas for future events.